Everything you wanted to know about the guys behind the music.
Billy Frank (Bass) and Dave Gray(Guitars) are New Frontier.
We could not, however, do what we do without the support of some very talented musicians and singers: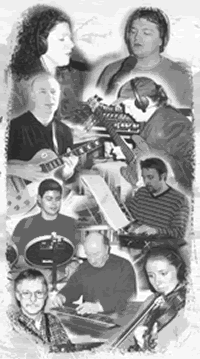 Julie Hall - vocals
Gary Westhead - vocals
Andy Watson - drums
Gareth Jones - keyboards
Peter Kenrick - pedal steel
Caroline Richards - violin
Will Wale - accordion
Ann Frank – accordion
Johnny Larsen – keyboards
Juliette Primrose – fiddle
Mike Kidson – clarinet
Malcolm Hurst – harmonica

Thanks guys!